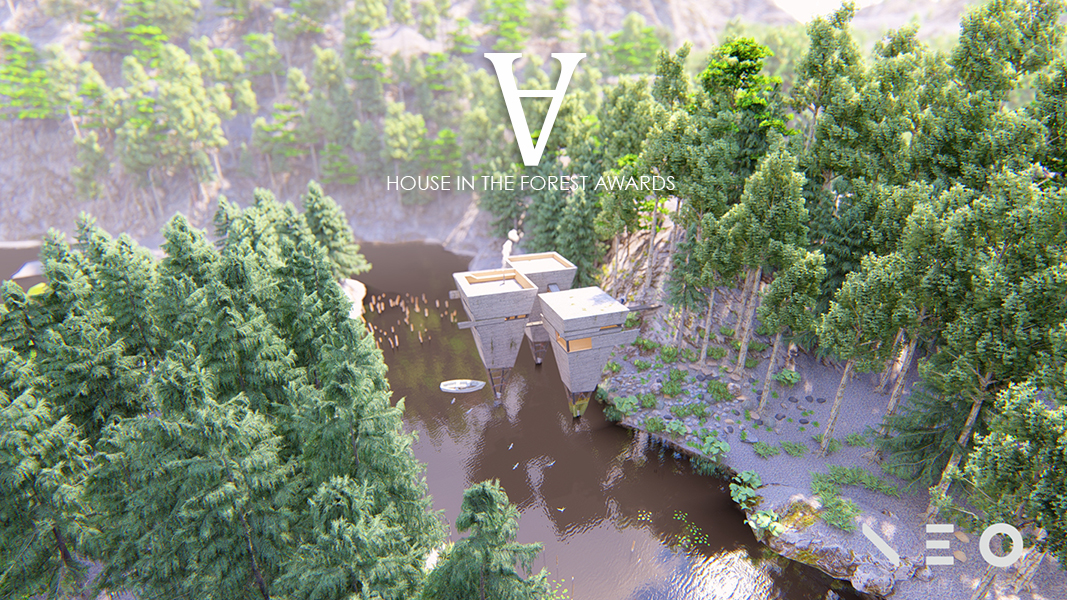 15 Apr

HONOURABLE MENTION HOUSE IN THE FOREST

Inspired by the closed loop cycle concept of Ecopolis and the breath-taking Garden Route forests of Knysna, South Africa. The concept of the design mimics the forest anatomy, that of an ecosystem that has survived in symbiosis for thousands of years. The word Ecopolis means a closed-loop system, where there is no waste in the settlement as a whole, all materials and substances are derived from one type of activity, used as a raw material in other activities. The Ecopolis house embodies the meaning of autonomy and self-sufficiency by utilising the abundance of all necessary resources in the surrounding area. It encompasses a set of systems that utilises all resources at its disposal to produce quantity and sufficiently in order to maintain a steady balance.A river breathes live into the forest, it is the life source for both fauna and flora, which in turn is no different when it comes to the sustainability of a living house in the forest. By locating the Ecopolis house on the river, it provides the house with an almost endless source of water.

The programme of the house in the forest is distributed alongside the edge of the cliff connected with a single suspended bridge structure. The spaces (living room, bedroom and kitchen ) are arranged according to their hierarchy, placing each function independently next to each other, optimizing views and indoor-outdoor flow. These spaces incapsulate the forest vantage point from each corner. These independent spaces/rooms can also be used as pavilions or sanctuaries. The architecture not only mimics the forest anatomy but also respects the site by touching the ground as lightly as possible, creating mass from a small footprint upwards. The result; a structure that anchors itself alongside the rest of the forest, nestling among the canopy of the trees. The materials are mostly timber from the surrounding area, with a concrete base submerged below the water level, supporting the structure as it ''tip-toes'' across the water adjacent to the river banks.

The entire design functions in a loop cycle whereby various methods of energy harvesting, water collecting and waste treatment is implemented. Energy is harvested through turbines located at the base of the structure that harnesses the currents flow in the river. The open air nature of the river in conjunction with the large roof design, allows the cabin to make full use of solar panels positioned on the roof. Plumbing and water purification are done by means of gravity whereby purifying containers located just below the floor level, slowly decompose and run through various layers of substrate (silica and charcoal). The result, clean water that can be reused within the system of the Ecopolis house in the woods.